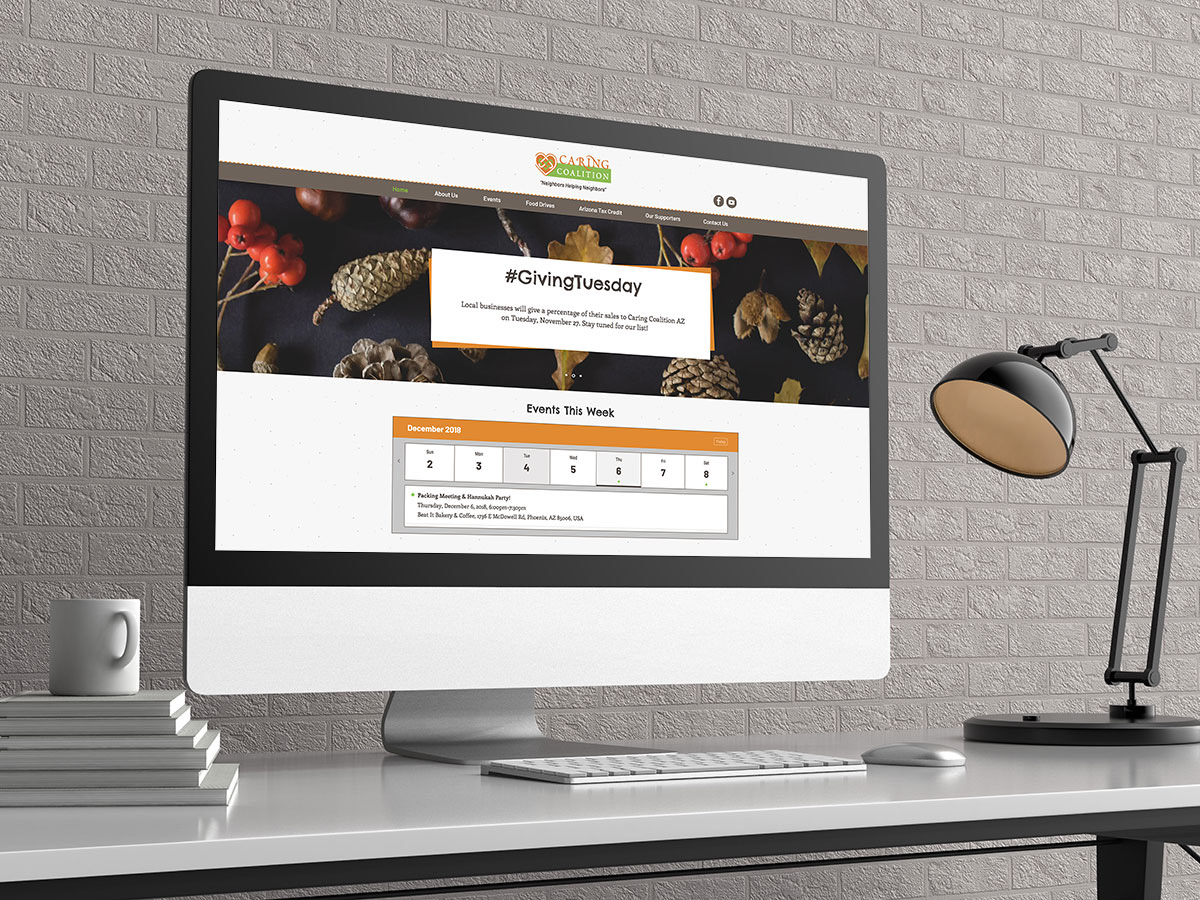 Refresh of caringcoalitionaz.org with addition of events calendar, feature sliders and responsive layout.
A video from the "Tidbits" series which offers little bites of information to followers/donors (videography and editing).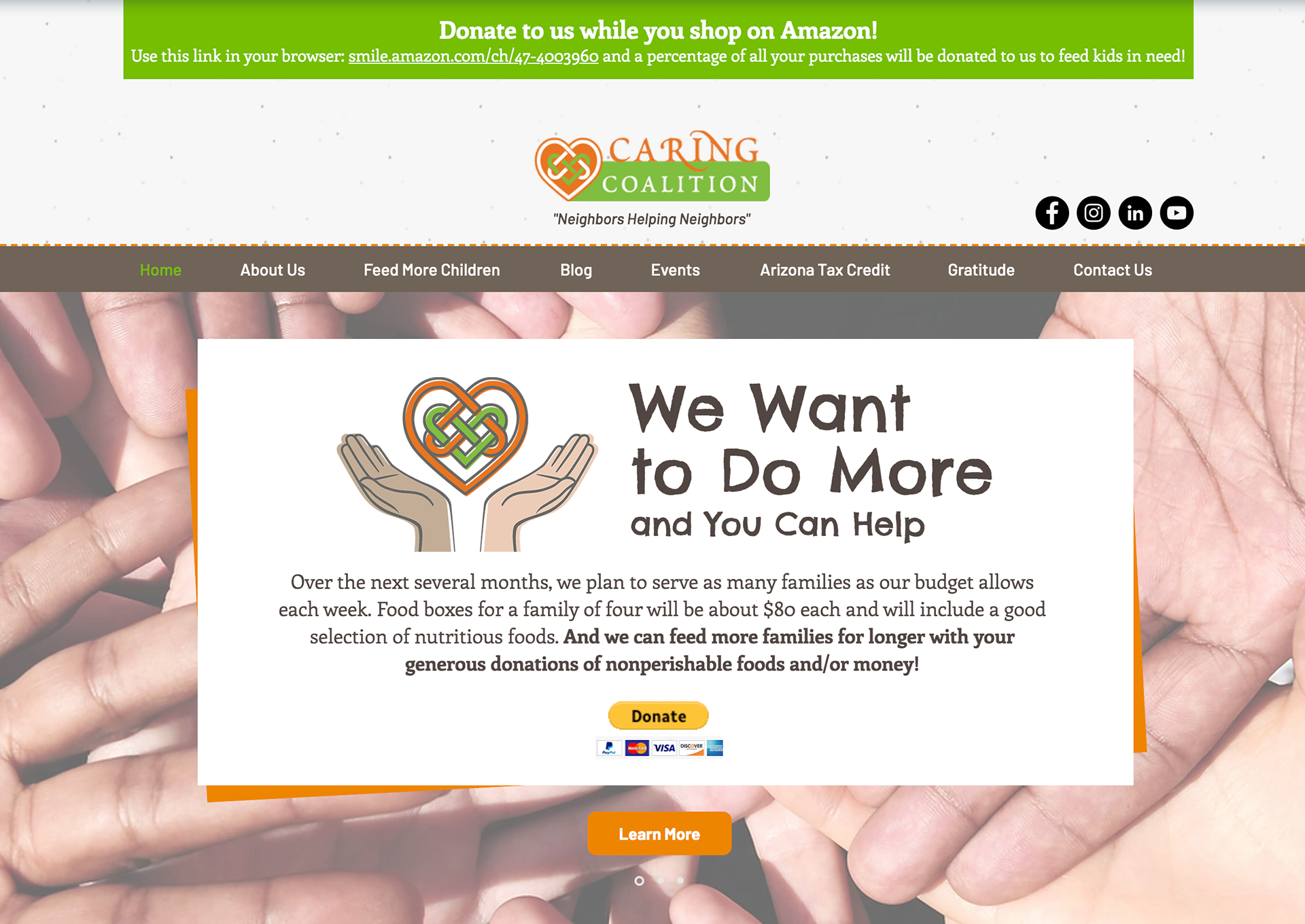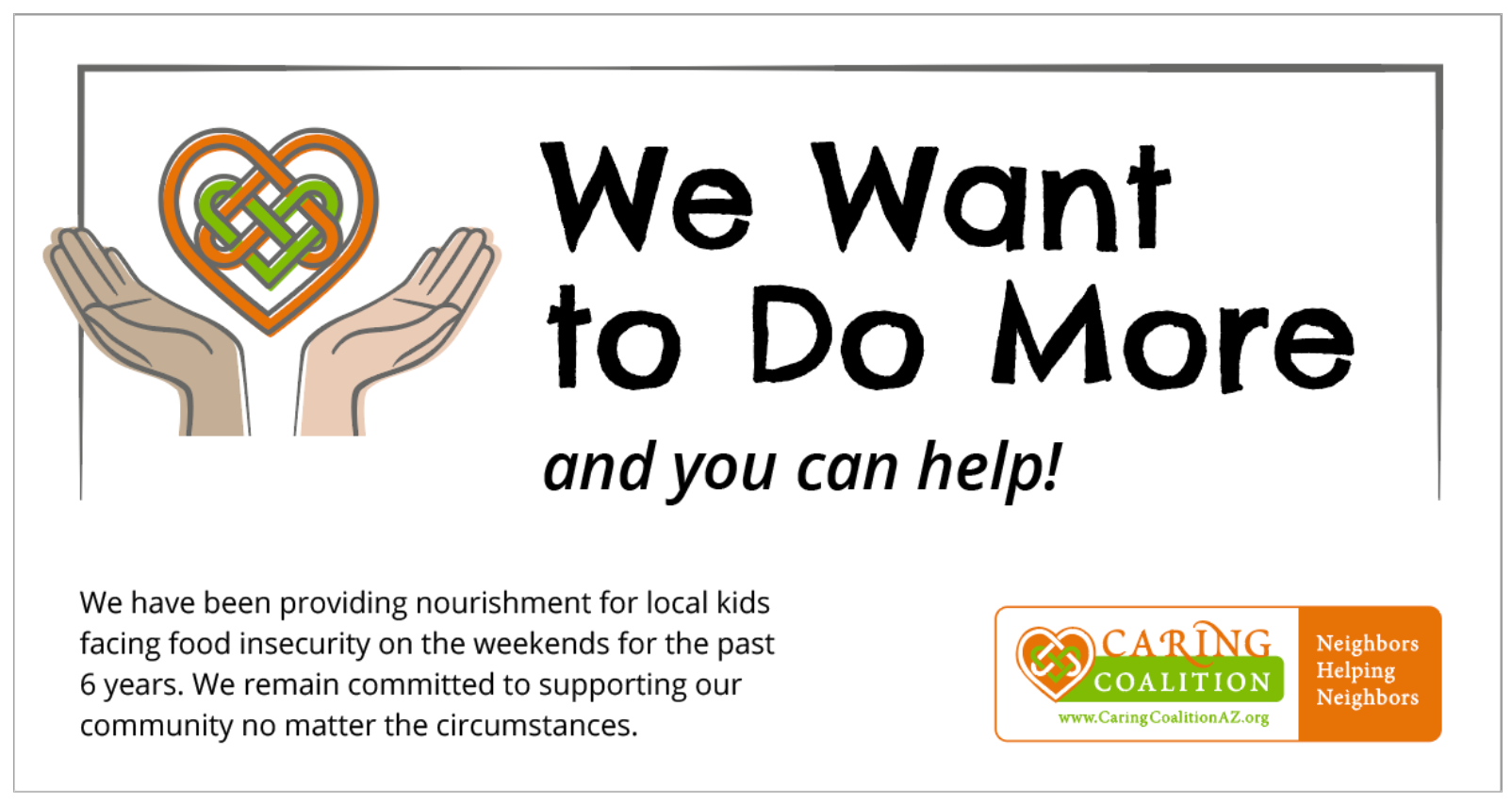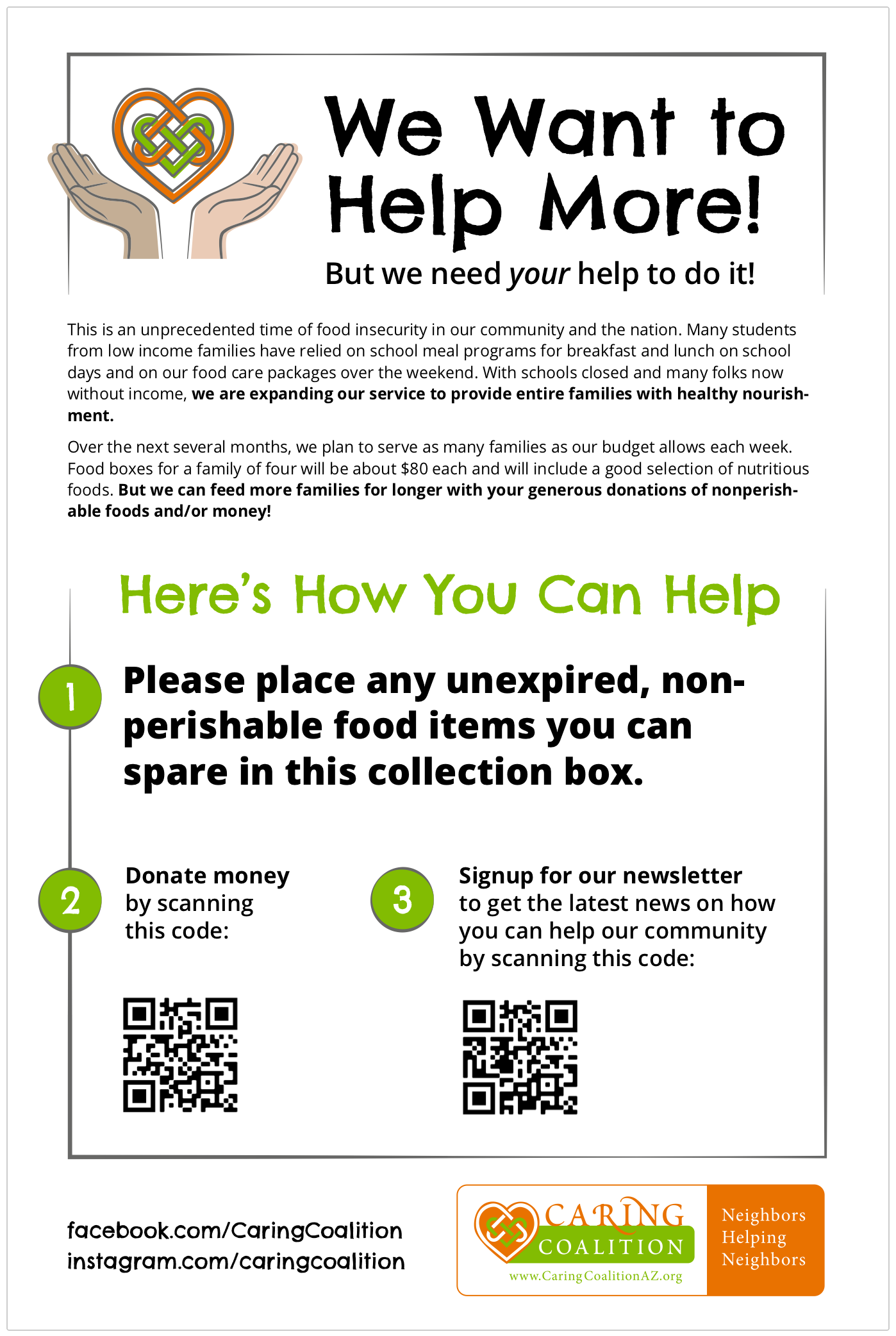 Because of the economic insecurity caused by COVID19, Caring Coalition AZ set a goal to feed twenty families for twenty weeks and met and exceeded their goal. The above is the collateral for that campaign.